Weintek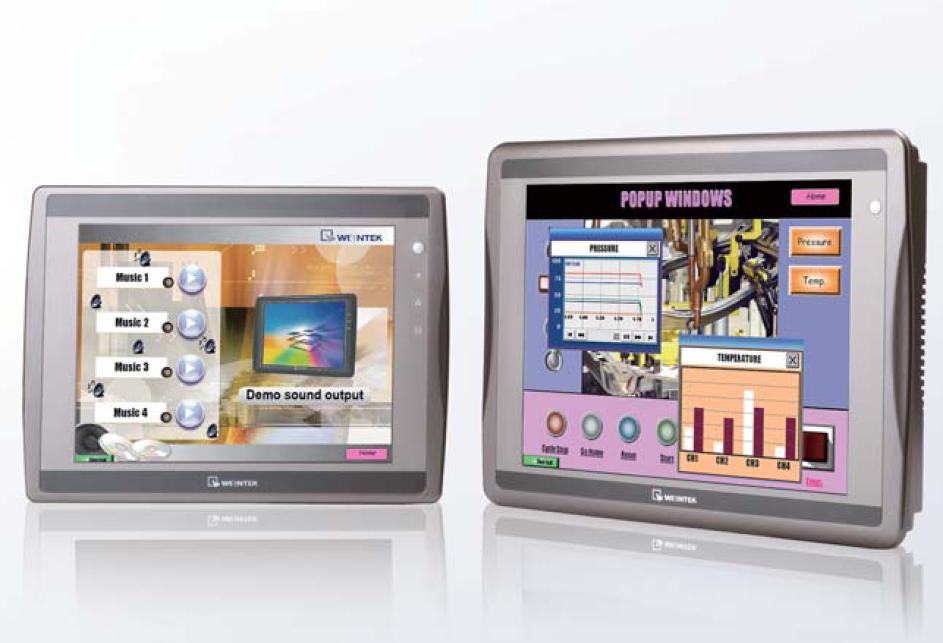 Since the foundation of the company in October of 1995, Weintek Labs., Inc. has been committing itself to being a leading-edge designer and manufacturer of graphic operator interfaces, also known as HMI (Human Machine Interfaces), in Taiwan. We took our rich experience as HMI specialists and set the HMI product standard with state-of-the-art technology, efficient manufacturing, conscientious and careful testing, and global specialized support. The company's missions are to provide its customers with quality products and superior service as well as to share the fruits of its good teamwork with all of its employees, by which we are able to achieve the goals of establishing a reputation as a leading brand in the industry and ensuring sustainability of the operation and development of enterprise.
Weintek regards its provision of quality products and superior service as the top priority. We strongly believe that customer satisfaction is the company's greatest asset therefore, to ensure fulfillment of customer satisfaction, we have conducted a well-integrated quality control system, equipped our labs and works with advanced instruments and facilities, and standardized operating procedures to efficiently monitor every link in the entire system of production and operation. Since 2004, the company's quality management system has been registered to ISO 9001:2000 through the strictest assessment and certification of SGS United Kingdom Ltd., a leading and reliable certificating company in the world.
"Professional Supplier, Quality Products, Innovative R&D, and Customer Satisfaction" are Weintek's principles. To fulfill these principles, the company has been dedicating itself to R&D and manufacture of HMI products and partnering worldwide professional companies to promote and market the products. The collaboration of manufacturer and distributor is making a turning point for a win-win situation.
In the beginning Weintek first focused on selling HMI products on the domestic market under the brand name "EasyView," which symbolizes "High Quality" and "Easy to Use." Considering the small market in Taiwan, the company started to aggressively expand its business operations in the overseas markets since 1997. With a rapid annual growth of 40–60% in sales, Asia, Europe and North America gradually became the major markets for the company's sales. In 2001, we stretched our operation in China and reached a remarkable increase in sales. Now our products are in the leading position in the HMI sector in China.
The value of technology is to meet people's needs. User-friendly, convenient and humanized products are definitely a trend from now on, and WEINTEK is a company to put this concept into practice.